MS – Shopper Analytic Software (SAS) is a professional software intended for mystery shopping. We developed the software on our own relying on our experience and the needs of our clients and associates (mystery shoppers).
The software is mobile friendly and has four basic modules:
Admin module
Client module
Recruit module
Mystery shopper module
MS-SAS enables us to make the reporting process to our client very fast. Individual evaluations can be reviewed, compared (to other months, other stores), downloaded (as a pdf, doc, xls…) etc. 24/7. Clients can access basic and advanced statistical analysis, as well as track the waves in real time. In addition, the client can write comments on each report and give grades to mystery shoppers (which are then included in the algorithm for their career development).
On the other hand, mystery shoppers have a possibility to complete their assignment at any given moment, either using their computer or a mobile phone. They only need to have Internet connection. They are always given feedback for their work and a grade by us, so they can develop their career status.
Registration module comprises a few segments and is used to prepare customers for mystery shopping.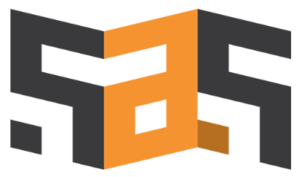 OrangePanel.com is a software for collecting data online. We developed the software based on the analysis of domestic market demands and knowledge bases from ESOMAR and MSPA networks.
OrangePanel.com has three basic functions:
Our base of panelists offers detailed socio-demographic charcteristics of respondents and sends very precise queries. Filling in is done quickly. The main advantages of this type of data collection are its speed and its price. The downside is reflected in the inability to provide a sufficient sample for certain groups of the target public.
Why should you become a panelist?
Besides gaining points by participating in researches, which they can later use and exchange for vouchers, panelists first and foremost express their attitude and report on their experience. The opinions and experiences they share with us are significant because we read about them carefully and present them to the client analytically. The final goal of this process is increased customer satisfaction as our clients react to these findings successfully. In accordance with ethical norms, professional standards and positive laws (including GDPR as well), respondents' identities are kept private and they are always safe.